Tristan often talks about how much she loves Anthropologie. Their house and home section is adorable and they always have a great variety of furniture, objects, and even kitchenware. Happily for us, a new Anthropologie has opened on the Upper East Side. Elizabeth went to check it out and came back with these photos of the space:
There is also always the website. And for those of you who need a visual, Tristan made a collage of a room decorated exclusively with Anthropologie items. The best part is, every item is available online!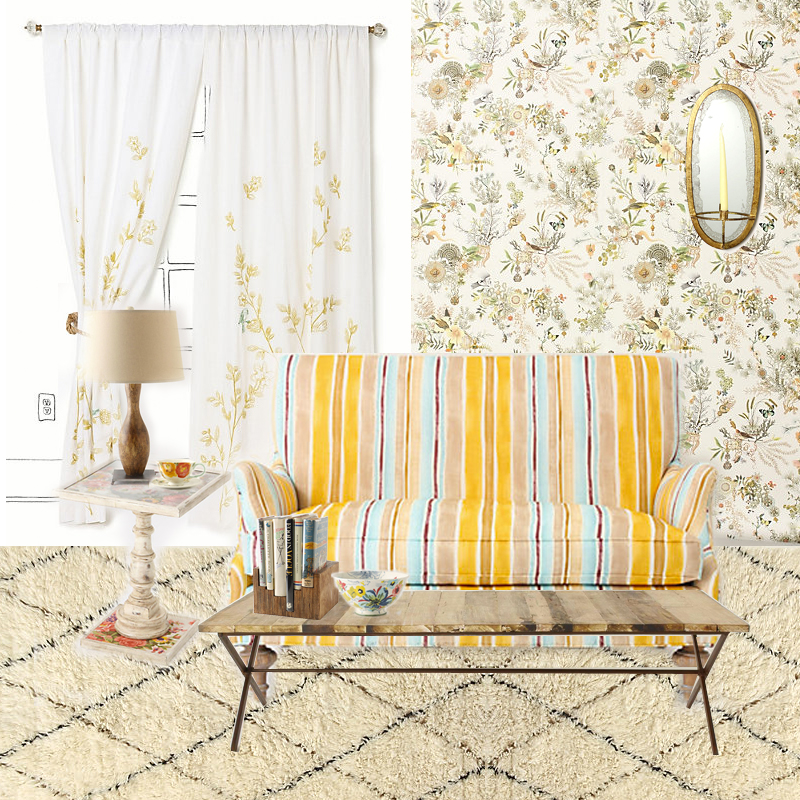 curtains, wallpaper, rug, mirrored candle sconce, love seat, coffee table, accent table, lamp, teacup, bowl, vintage books & case
 all images courtesy of the Anthropologie website.
Visit the new store on Third Avenue between 72nd and 73rd streets for more great finds!