From the 5th to the 10th of July, the work of Elizabeth's godmother Dora Frost will be exhibited at 4 North Main Gallery in Southampton, NY. Inspired by Marcel Proust's "Remembrances of Things Past" and her own experiences growing up in New York City in the 1950s and '60s, Dora has painted on hundreds of canvases, and then has collaged each piece together. The results are multi-faceted works of art as vibrant as they are poetic. We love them!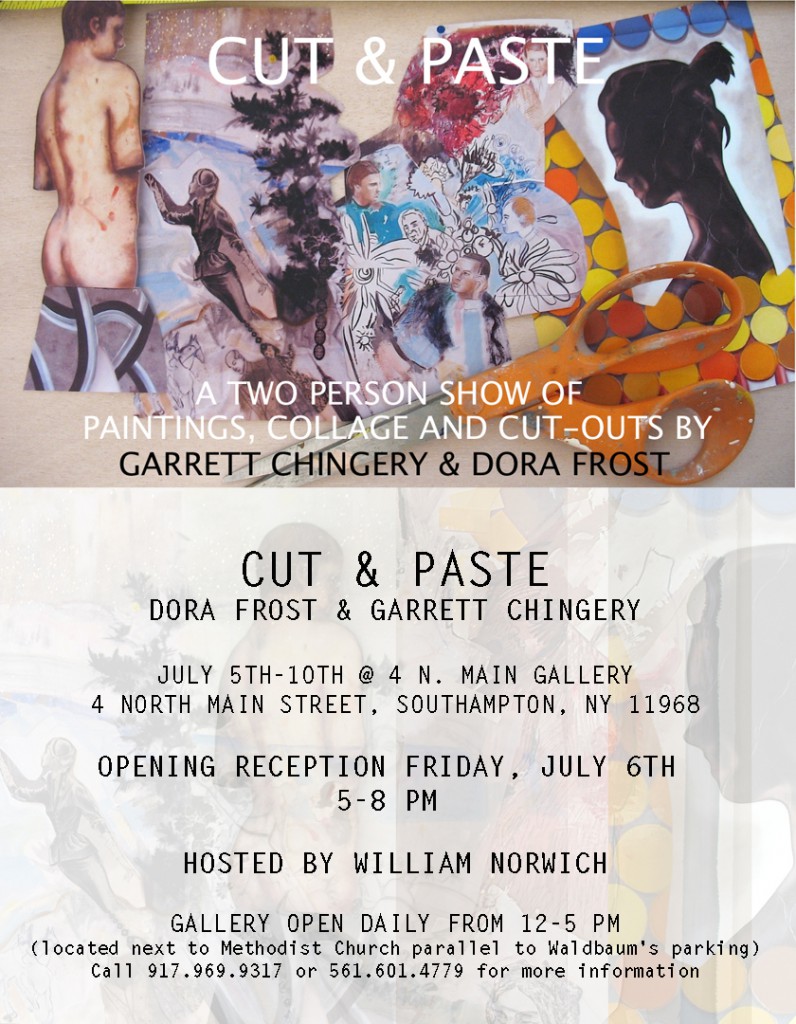 The influence of "Remembrances of Things Past" is apparent. Just as the simplicity of Proust's madeleines recalled wholly personal memories, the combinations of disparate images evoke highly personal reactions.
When Tristan saw "Jacques Fath", she was immediately drawn to elements like the sparkles over the skyline, the balletic figure in the foreground, and the swath of blue of the lake, evoking a wintry night in Central Park. To Tristan, the painting also conveyed the spirit of Fath's work on the ballet film "The Red Shoes", one of her favorites. Elizabeth thought she recognized a little influence of Marc Chagall.
For us, "Antique World" is a treasure hunt. Elizabeth had a preview of the pictures yesterday morning, and this one immediately struck her for its monumentality. The grotesque figures reminded her of the happy times she spent in Rome visiting Raphael's Villa Madama.
"Country Day School" is a remarkably rich celebration of youth. The wood paneled station wagon, the daffodil bed in front of the house, and the horses jumping, are for us motifs of an idyllic childhood.
This is just a sampling of Dora's work, which will be available for sale this coming week. The opening reception on July 6th from 5 to 8pm will give us a jump start to the weekend. We can't wait!